Nearly Black / Nearly White (demo; GAN Summer 2022) (Noah Travis Phillips)
---
"Title Tracks" for Nearly Black & Nearly White (parallel virtual exhibitions)
for Artists Living Room, August-September 2022
(@artistslivingroom) (NYC / Guangzhou)


It is so dark/bright as to deny visibility of any recognizable content. Instead content may arise from the unconscious. The images are enlarged to reveal immersive depth(s) and texture(s) hinting at something natural, organic and eldritch and embracing, blurring soft shadow sllhouettes & refractions; the pregnant void, unknowable and sublime, in its utter darkness or brightness, whether through illumination or obscuration.

They suggest submersion, bathing, drowning, flood, revelation, dissolution of self – the darkness is bruised (as is the whole world), a black hole, like a dark star / the light is luminous, a celestial body, shining and radiant, but also stained and imperfect somehow. (Art historical connections might include: Mark Rothko, Yves Klein, Arthur Jafa, Vija Celmins, Audrey Wollens, or else more reminiscent of the Impressionists and Berthe Morisot, Robert Ryman, Agnes Martin, and so on & on. )

Both pieces loop and dissolve in continuous dis/reintegration, re/decoherence. They are non-logical, and might instead suggest insight, or intuition, epiphany, inner depths, a cryptic and abstract poetry of the GAN, to obtain these non-images; "with the void full powers" emptiness is fullness and, obliteration through dukkha, yet again it is clouds and lightness, dreaming, being bathed in light, or fog, the shadow of a cloud passing by, textural surfaces, infathomable depths, (im)perceptibility, subtlety, gentleness.
… they hint and gesture but can't tell.

---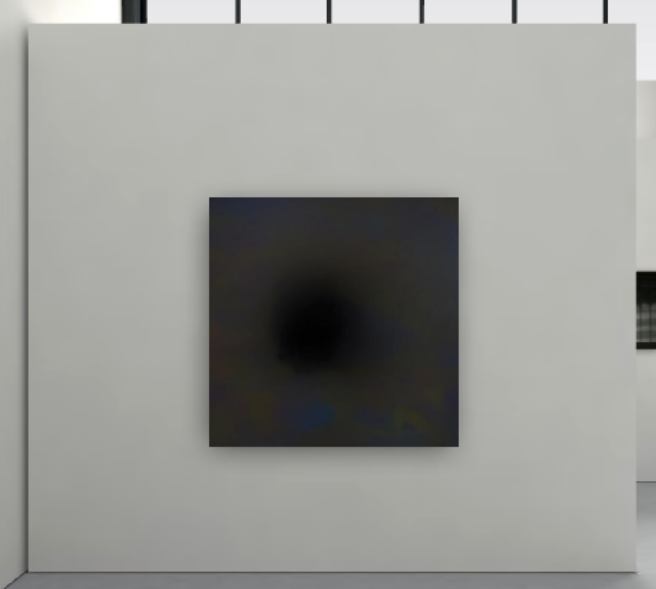 Nearly Black still frame detail in gallery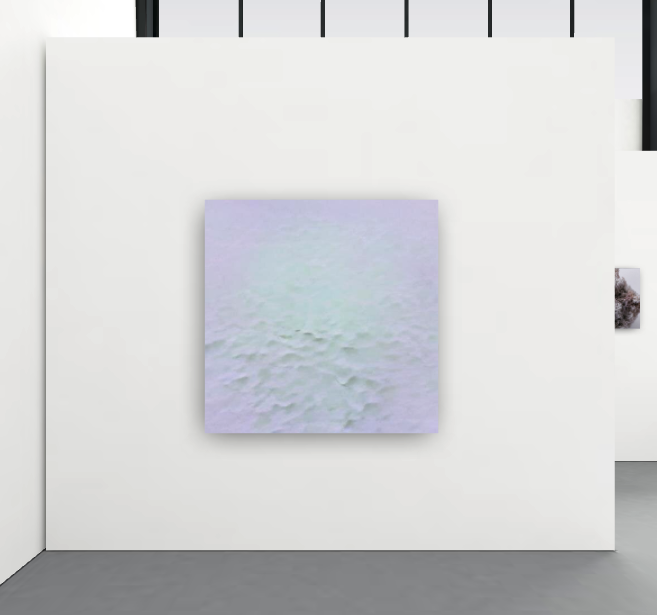 Nearly White still frame detail in gallery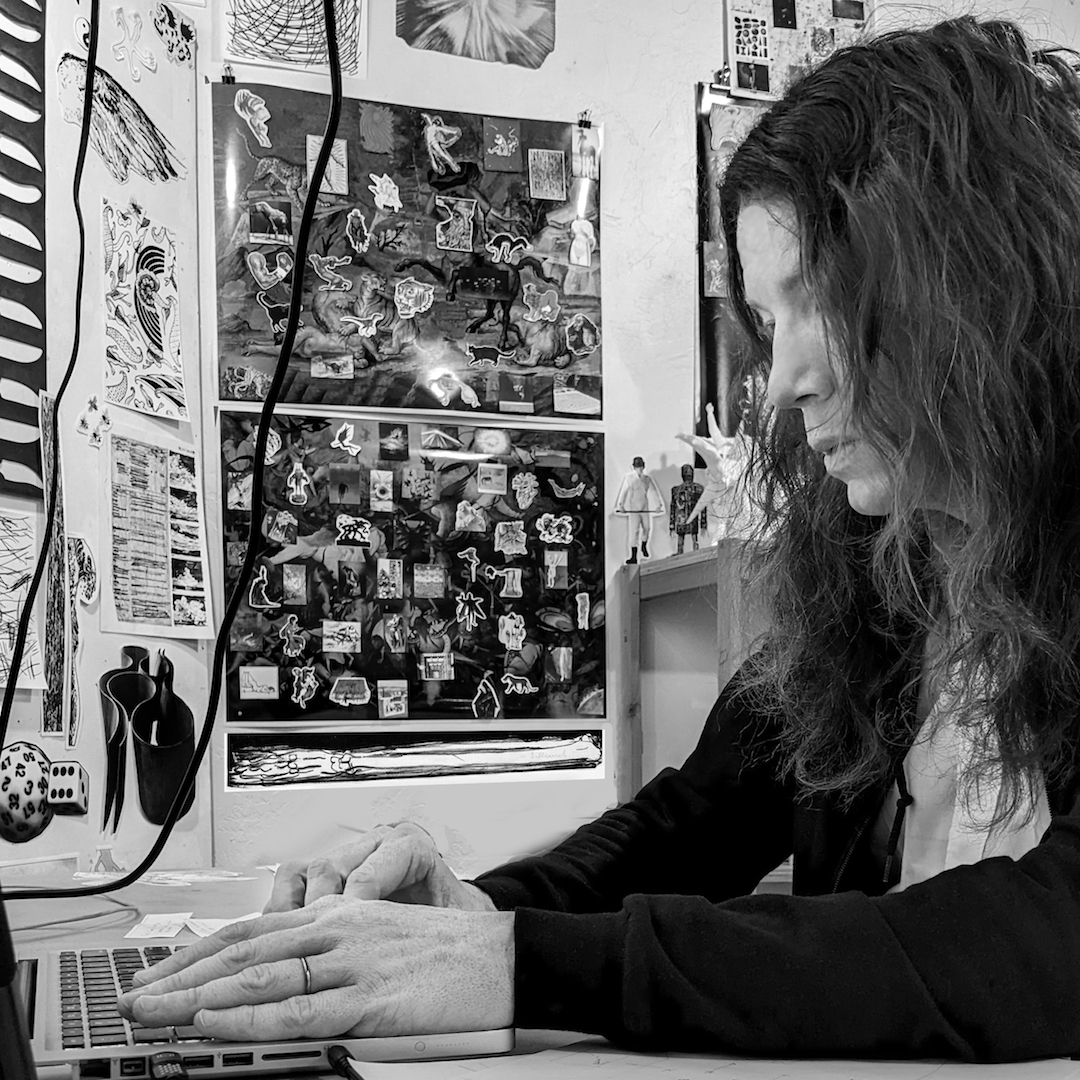 image of Noah Travis Phillips in their studio
used by gallery for exhibition promotion


________________________________________________