NOAH TRAVIS PHILLIPS
[xxx]
[###]
[ntp]


Not Yet Titled (TLC, early 2022 bedroom excerpts) (as if @ MOMA & w/ This Long Century) )
These Long Centuries ( + Tender Loving Care / The Last Chance, Then Later Came, T-Boz/Left Eye/Chilli, ... )

take 1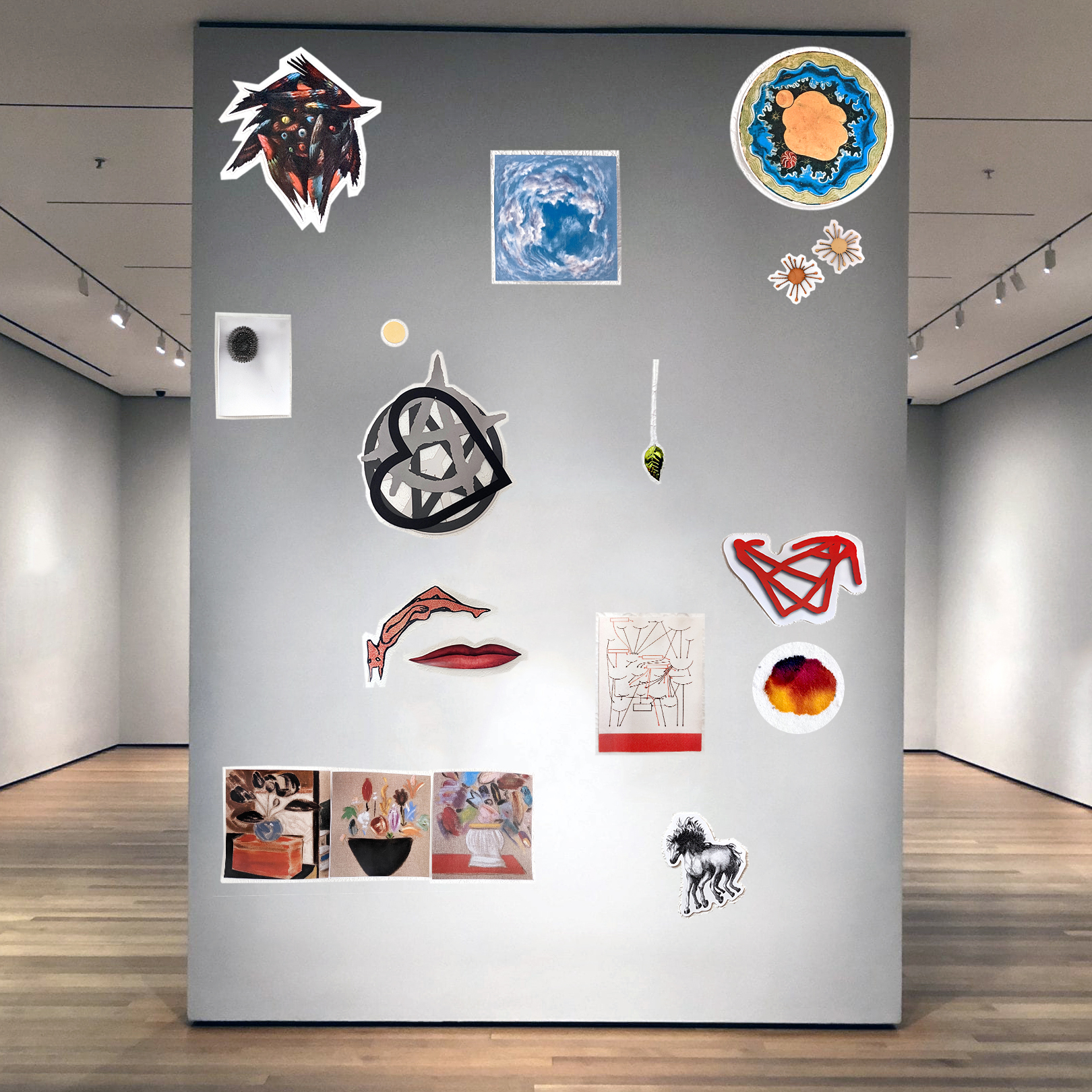 take 2
feat./incl./cont./:
Godless Universe
Proginoskes (wind in the door)
, do not fear) (2004)
astro starburst pair/duet
"I love you Jennifer" (finger swipe)
(2018)
cubism and abstract art diagram (no labels)
Kiss
, ink drip stain on seeded paper (2013)
young sleipnir
trio of flowers by R. B. Kitaj
   flowers of evil
   Gertrude Stein's Flowers
   flowers
Lips from Observatory Time - The Lovers
Anubis, from Wheel of Fortune
BLACK HEART / ANARCHY / PENTAGRAM / PEACE (grayscale)
Great Eastern Sun (yellow circle)
Anti-Vampirism Charm (xerox) (JL)
swirling clouds blue sky (dome)
green metal leaf hanging from high-e string
... (It begins with
ellipses
)
(a pause, a pregnant void, a moment to reflect before continuing,
the slow fade into or out of ... )
... from the intensely personal and domestic quotidian ... to the epic / monumental and canonical
... in
TLC
objects and imagery on display in the artists' bedroom are remediated and presented to the public as digital and photomechanical reproductions on various substrata and fictional contexts.
These are some of the things I look at from bed (the one I share with my wife of more than a decade),
things to contemplate at my most vulnerable, and when I am rallying myself for the day ...
inspirations, reflections, romance
I have always felt and experienced "the power of the picture"
and was lucky enough to come of age and become an artist at the turn of the millennium,
Some of these images have been around and will remain for years, others are/were there less than a week (or a day, or a few hours)
Here are some memories and experiments, the deep present(s) and the dream future(s)
always making the singular multiple ...
THESE LONG CENTURIES
...
______________
   Noah Travis Phillips is an interdisciplinary artist, scholar, and educator; they received their BA from Naropa University in Fine Art and Environmental Studies, and their MFA from the University of Denver in Emergent Digital Practices. Their research and creative praxis integrates personal mythologies, the anthropocene and the posthuman, via appropriation and digital/analog remix strategies. They create adaptable and multicentered artworks incorporating 2D/3D digital fabrication, videos, books, performance, and the internet. Phillips' praxis models an anarchic personal and political goal through collage and montage techniques. Each element is sovereign, speaks for itself, and creates a dynamic synergy through its relationship with other components. Compositions are radically interconnected systems, acting as circuits of ideas, subjects, concepts, identities, and aesthetics.
   Phillips is Assistant Professor & FabLab Coordinator at Rocky Mountain College of Art + Design. Their most recent exhibitions include a two-person collaborative show at Dateline Gallery in Denver, CO (Rainbow Above the Ruins), and group shows at Miriam Gallery in NYC (Friendly Ghost), CO-OPt Research + Projects in Lubbock, TX (Under Pressure) and the Weserburg Museum for Modern Art in Bremen, Germany (Künstlerpublikationen: analog – digital!). They live and work in Boulder, Colorado. They can be found online at noahtravisphillips.com.
I acknowledge and honor the Indigenous peoples of the land upon which I live, learn, and work, including the Hinono'eino (Arapaho), Núu-agha-tʉvʉ-pʉ̱ (Ute), and Tséstho'e (Cheyenne).