Under Pressure (One Piece Sextet)
Noah Travis Phillips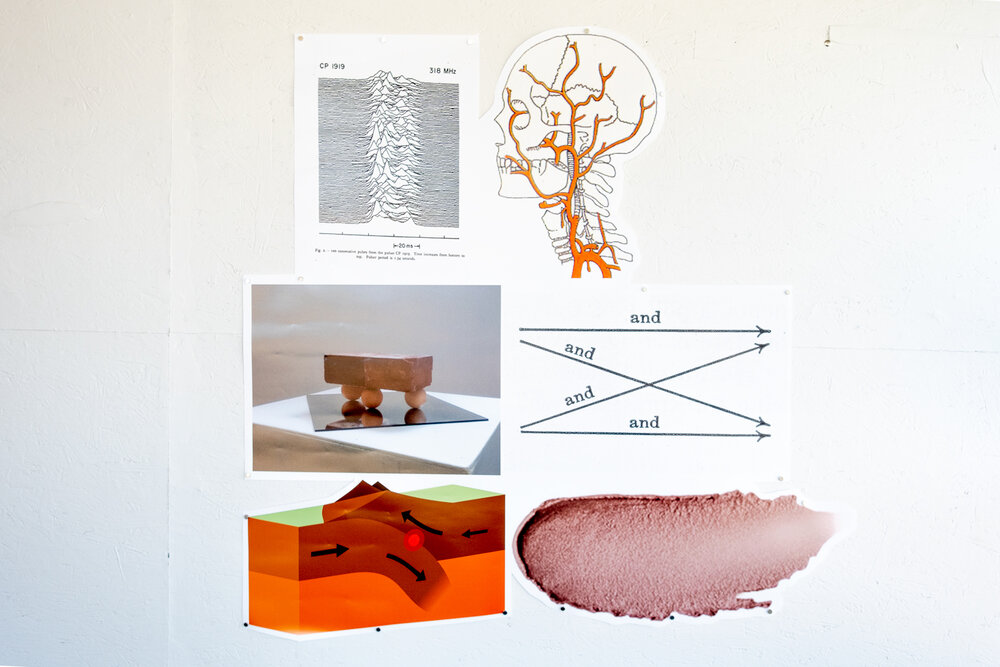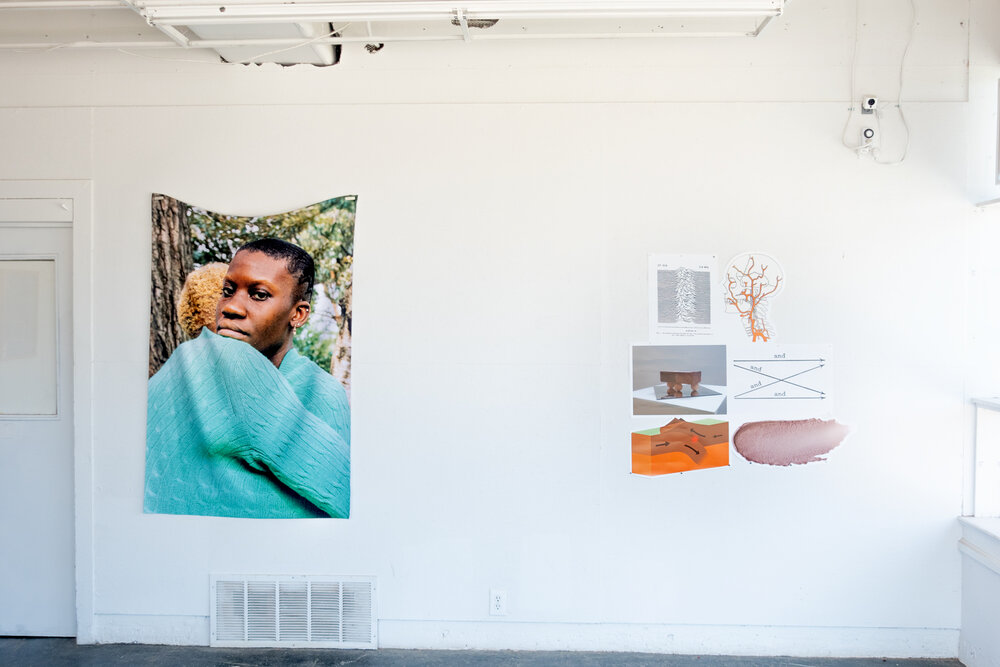 installation photos courtesy the gallery


demos:



from the gallery:
"Under Pressure, an experimental juried exhibition, continues to evolve at CO-OPt Research + Projects. New works now on view include … a collection of images by Boulder-based interdisciplinary artist Noah Travis Phillips.
...
Noah Travis Phillips' cluster of six images was drawn from their private media archive referencing various sorts of "pressures"--finding abstract interconnections between the geological, bodily, and linguistic."


Project Statement:
Sextet on the theme of "under pressure" from my private media archive - using "under pressure" as keywords and composing fruitful couplings.
feat./
    the pressure(s) of the body/ies, and pressures of appearance(s)
    intensity of "and, and, and"/& and interconnections(s)
    Unknown Pleasures cover origin, first recognized pulsar, and potential extraterrestrial life, and ...
    pressure is depicted in documentation of an artwork titled In the Spirit of Defiance of Larger Power(s)
    from 2012, made from a (Denver clay) brick / atop three (organic, fresh, chicken) eggs /atop a (square-foot) mirror
    and geological pressures.


Artist Statement:
Noah Travis Phillips is an interdisciplinary artist, scholar, and educator; BA, Naropa University, Fine Art and Environmental Studies; MFA, University of Denver, Emergent Digital Practices. Their research and creative interests integrate personal mythologies, the anthropocene and the posthuman, engaging appropriation and digital/analog remix strategies. They create adaptable and multicentered artworks incorporating 2D / 3D digital fabrication, videos, books, performance, and the internet. Phillips is Visiting Teaching Assistant Professor in Emergent Digital Practices at University of Denver. Their most recent exhibitions include group shows at Alto Gallery in Denver, CO (ARTIFACTS), Miriam Gallery in NYC (Friendly Ghost) and the Weserburg Museum for Modern Art (Künstlerpublikationen: analog — digital!). They live and work in Boulder, Colorado. They can be found online at noahtravisphillips.com.